September was a good month for the climate movement but an especially bad one for BlackRock, now fully on the movement's radar as the world's #1 backer of fossil fuels.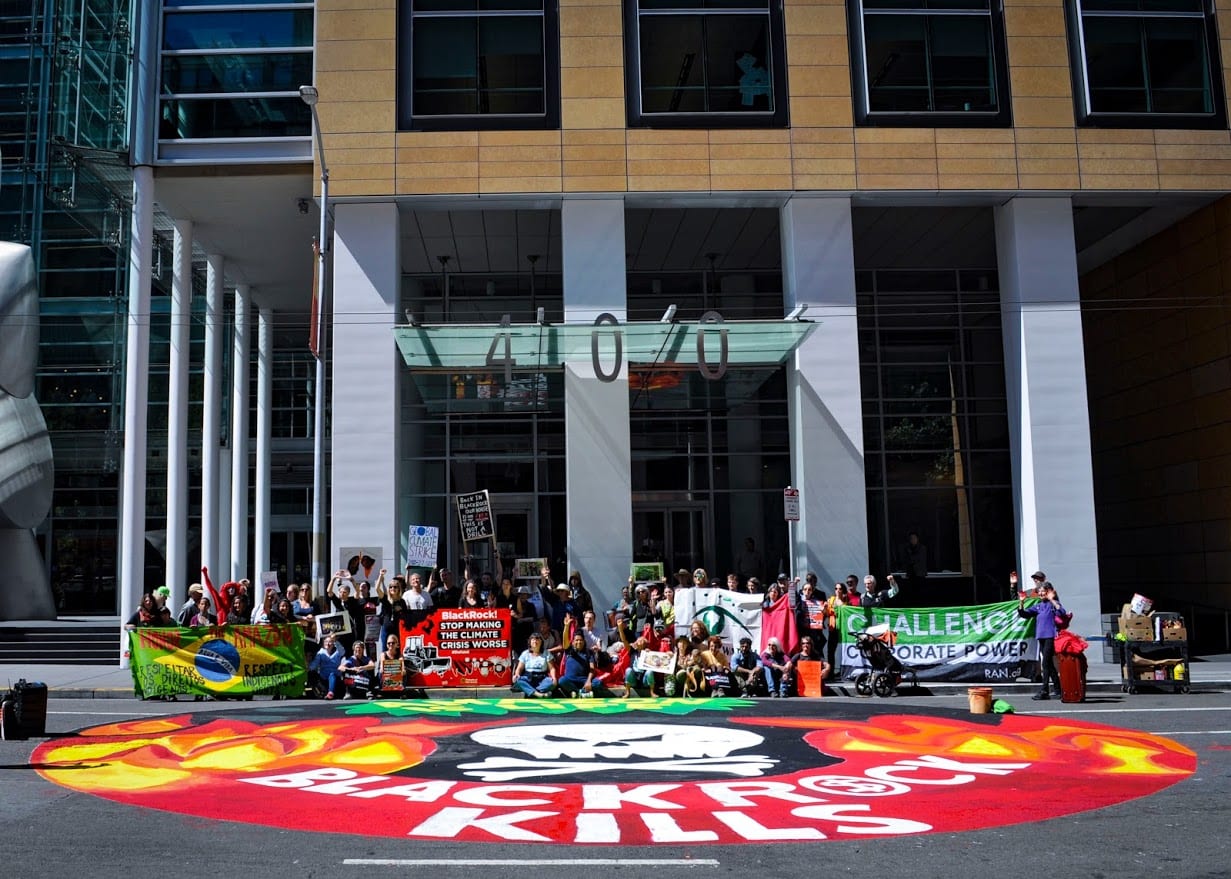 The month of September, 2019 gave much of the world hope, as an unprecedented amount of climate solutions activism circled the planet, culminating in the world's (and many individual country's) biggest ever climate rallies during the Climate Strike.
But it's safe to say the issues management folks at BlackRock did not have a great time. Firmly in the crosshairs of this growing mass movement, the company was cited in multiple embarrassing reports, was the centrepiece of a highly shared Bill McKibben article in the New Yorker, saw Amazon fires related actions outside 5 of its global offices, heard 40,000 students shout "shame" at them in San Francisco, saw Indigenous leaders deliver a petition with over 260,000 names on it, were the first stop on the #ShutDownDC action, and even had a (typically quite boring) recruitment event disrupted.
People are making the connections between the Amazon fires, the climate emergency, and the finance companies pumping billions more into making the destruction worse.
BlackRock is at the centre of it all, and the movement won't stop until you become a climate leader. Check out the video below to see what made September BlackRock's month from hell:
Be sure to join the campaign and take action today!